Vintage Flames of Paris clips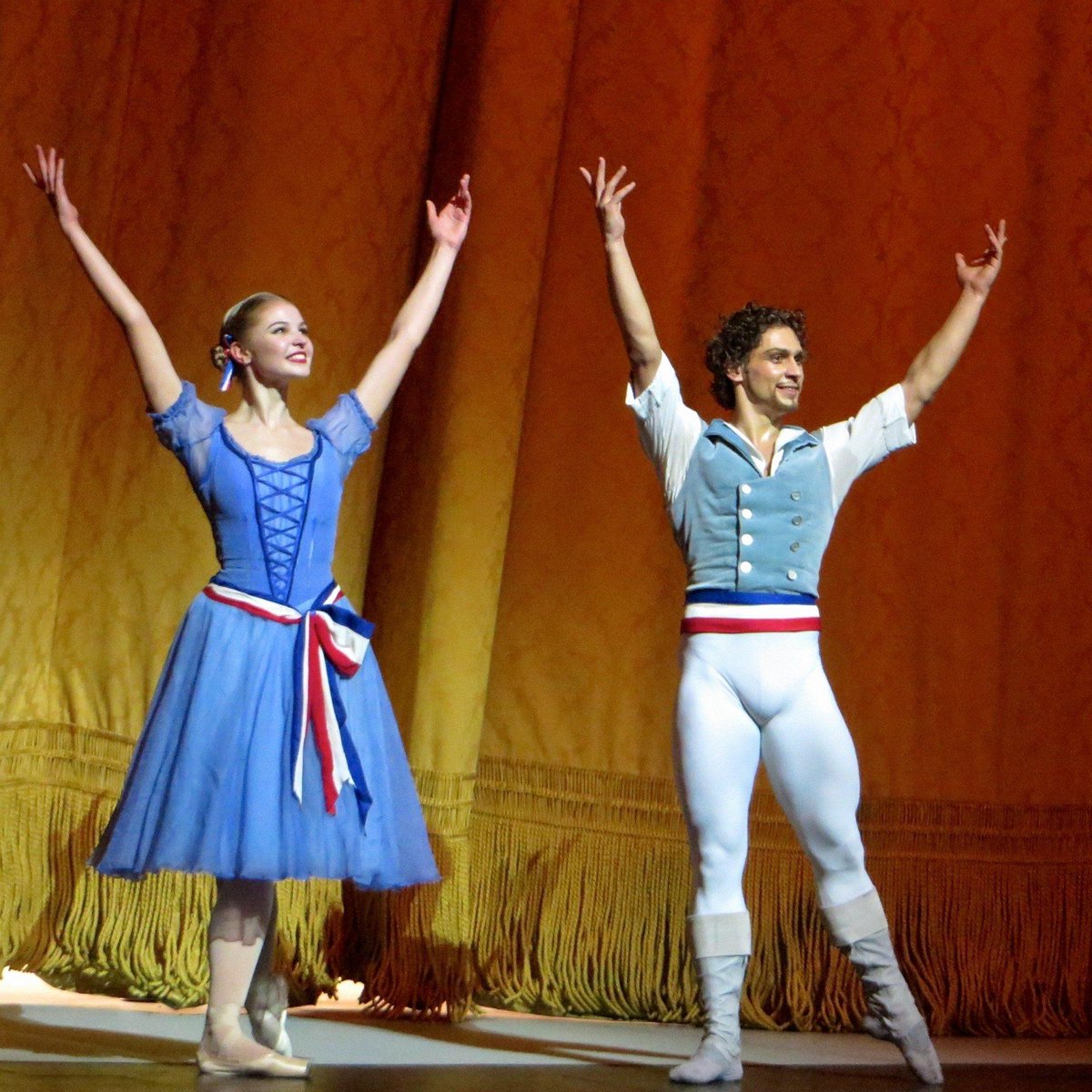 I went back for another performance of
Flames of Paris
this afternoon and enjoyed myself even more. Angelina Vorontsova (Jeanne) was a real charmer -- not as technically strong as Bondareva, but sweeter, more of an ingenue type. And her technique is way stronger than what youtube clips would suggest. Performance just flowed with energy and fun. And the little girl in the last act was adorable.
Other things I noticed: a beautiful corps de ballet girl of African descent. You don't usually see this in a Russian company. Did a little research and found out the girl was
Olympiada Saurat Alfa N'gobi
.
Here is Vorontsova with Zaytsev:
I also found these vintage clips.
Actor's pas de deux:
Flames of Paris, Character Dances:
Flames of Paris pas de deux:
A couple of thoughts: the Mikhailovsky and Mikhail Messerer has generally done an excellent job of preserving what's left of the extant Vainonen choreography. Whereas Ratmansky reworked the storyline to make it more palatable to modern audiences, he also made the ballet slightly more boring, without the raw energy and spirit of the original. The Messerer reconstruction embraces all the old-fashioned aspects of the ballet and runs with it. There's a little bit of something for everyone -- there's French court dance, folk dances, clog dances, Soviet lift pas de deux (the Freedom pas de deux), and good old fashioned bravura ballet. A fun time is had by all.