It's December 2020 and the world is going through a furious, deadly second wave of the covid pandemic. Most performances have been canceled. How do ballet companies make money during their traditional Nutcracker season now that Land of the Sweets has been replaced by Land of the Sick? Well, they stream Nutcrackers from their archives, of course. George Balanchine's classic 1954 version of Nutcracker was streamed by no less than four different companies. The New York City Ballet, Pacific Northwest Ballet, Royal Danish Ballet, and Pennsylvania Ballet all offered performances of Balanchine's chestnut.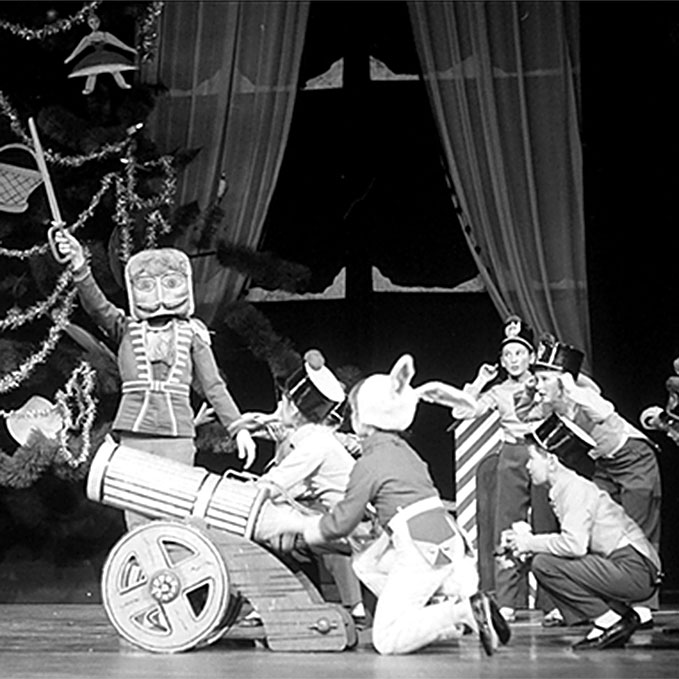 Seeing the four different renditions of Balanchine's
Nutcracker
affirms the greatness of this version. It's remarkably resilient -- it does not rely on one dancer to carry it. Some of the most awe-inspiring moments actually don't involve professional dancers at all. For instance, I've never sat through Balanchine's
Nutcracker
without getting a lump in my throat when the Prince's Nutcracker costume is ripped off and he comes to the lip of the stage and bows to the audience in tendu.
Yet the different streamed performances show how this ballet differs depending on the production. Each production had a different look, flavor, and accent. NYCB's Nutcracker tends to go for the grand tableaus like the huge snow blizzard and growing tree. Other companies like the Pacific Northwest Ballet emphasize the coziness of the ballet. Watching the four versions is a bit like sampling the same dish from different restaurants.