The Ferryman: Style Over Substance; Merce Centennial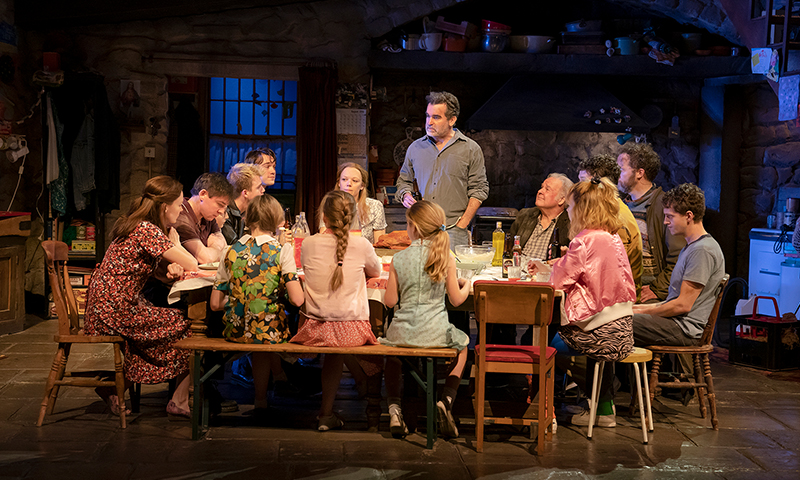 The Carney clan, photo @ Joan Marcus
I recently finally saw
The Ferryman
, Jez Butterworth's lauded play about the fortunes of a large Northen Irish family in 1981. The play received near-unanimous acclaim in both the West End and Broadway. It won a bunch of Oliviers and seems on track to pick up a bunch more Tony's. I didn't see the original "Irish" cast that opened the play, but the replacement American cast. There are some OBC holdovers, like Fionnula Flanagan as Aunt Maggie from Far Away and the brood of Carney children.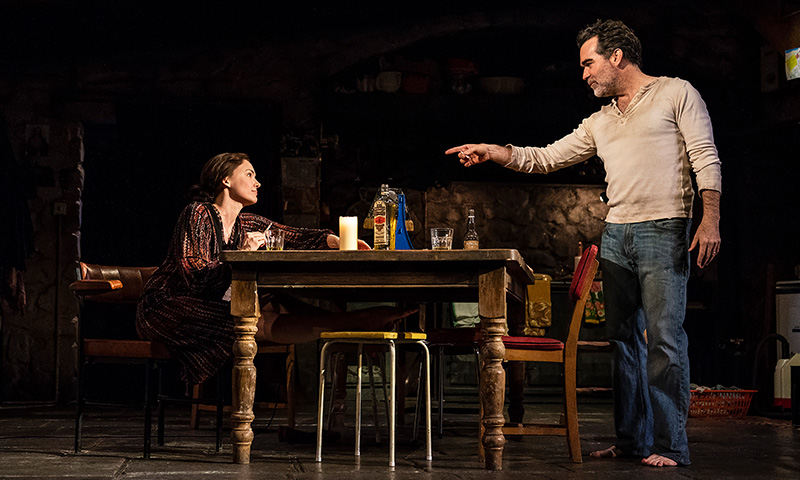 This won't end well, but it's beautiful to watch, photo @ Joan Marcus
Nevertheless the cast that I did see I thought was across-the-board masterful in their acting. For such a large cast it's hard to single anyone out but Brian D'arcy James as Quinn Carney showed unexpected darkness and depth -- I'd only seen him in very comic roles like King George III in
Hamilton
and Nick Bottom in
Something Rotten
. Ann McDonough was ferocious and funny as the angry Aunt Pat. Her monologue on the repetitiveness of "Uncle Pat's" story was howl-inducingly funny.Holly Fain as Caitlin Carney was exactly the sort of middle-aged, attractive family caretaker that one could imagine Quinn Carney loving in secret. The children actors were wonderful.
Sam Mendes' direction kept this extremely long three act play (run-time is about 3.5 hours) moving at a fast pace. From the very first moments I was drawn into the drama of the Carney family. There was everything you might expect in an Irish family play: humor, music, dance, and of course tragedy. There's too many characters to really try to put in a synopsis but I'll try: Quinn Carney is the head of a big Irish farming clan. He has seven children with his sickly wife. He also lives with his two elderly aunts, one infirm and one ferociously angry. There's also an uncle who is jolly and keeps the peace. The heart of the play is about Quinn's brother Seamus's disappearance over 10 years ago. Seamus's widow Caitlin and their troubled son Oisin live with the Carney's, as does a simple-minded Englishman Tom. Throw some IRA intrigue in there, and harvest day won't end well.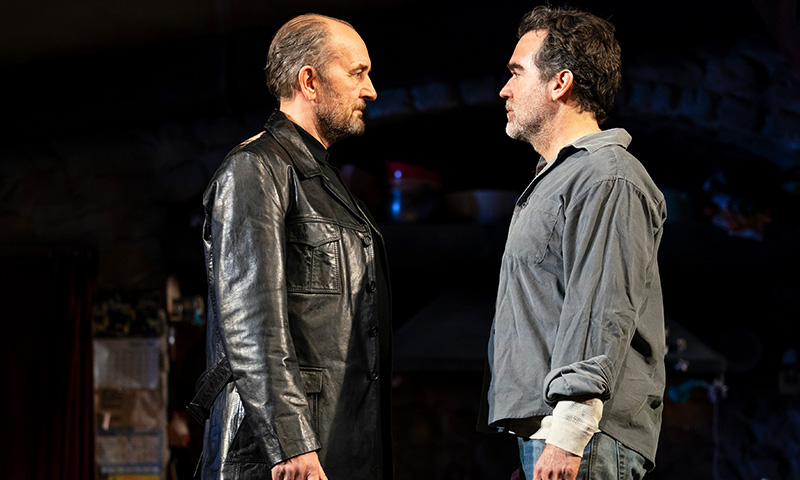 Ralph Brown as Muldoon Brian D'Arcy James, photo @ Joan Marcus
Nevertheless as the play wore on and marched towards its inevitable grim conclusion I started to get irritated that Butterworth's play is really two plays -- one is an Irish family drama where the sheer number of family members (two parents, their seven children, a sister in-law, her son, two aunts, one uncle, and one simpleminded Englishman farmhand) creates a lot of personal drama and tension. Were some of the tropes overdone? Absolutely. Like did "Aunt Maggie" really need to be labeled "Aunt Maggie From Far Away"? No, but with Fionnula Flanagan's performance I didn't care. The other play is a rather heavy-handed account of the IRA's impact during the Thatcher era.
It is not until the third act that the two plays really meld into one, but even then the parts of the play that focus on the family dynamics are so much richer and more organic than the IRA parts of the play. The "IRA" characters (Muldoon, a corrupt priest, a nephew Shane Corcoran, another guy named Lawrence Malone) are well-acted but never come to life as flesh and blood people. The IRA parts of the play resort of stagey speechifying where characters are no longer talking to each other, but at the audience. Act Three becomes unbearable with all the audience speechifying. Nevertheless the IRA dominates more and more stage time until the final moments when all nuance is thrown out the window in favor of a huge bloodbath.
So do I regret seeing this play? Absolutely not. It's terrifically entertaining, well-directed, well-acted. Butterworth's writing for the family drama rings true so often that you can forgive the occasional times it rings false. But is it actually a great play with a lot of substance that can be explored again and again? Not really. Once you know how the play ends the gears behind the storyline become so obvious. The IRA part of the play seems added in to give the play a kind of award-bait weightiness. Despite its many assets I just don't think it's a very good play.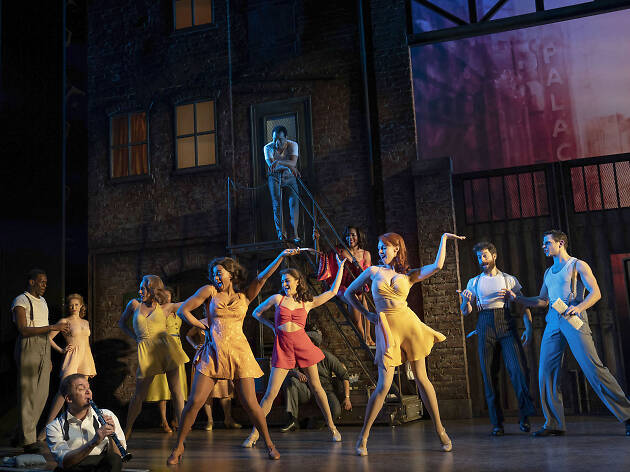 Too Darn Hot, photo @ Joan Marcus
In other news, the new momsical was
Kiss Me Kate
, which my mom enjoyed much more than
My Fair Lady
. My mom loved Kelli O'Hara (Lilli/Kate), Corbin Bleu (Bill Calhoun/Lucentio) and the big dance numbers. Most of the "Dick" jokes in "Tom, Dick or Harry" mercifully went over her head. She thought the Studio 54 stage was too shallow for the big dance numbers like "Too Darn Hot" and she didn't like Will Chase (Fred/Petruchio) and Stephanie Styles (Lois Lane/Bianca) so much. Upon second watching
Kiss Me Kate
is still delightful although some flaws became more obvious -- for one, Lance Coadie Williams as the Second Man had horrific diction and completely made mush out of "Brush Up Your Shakespeare."
I also went to see Joyce Theater's
Merce Cunningham Centennial
and reviewed it for
Bachtrack
. This assignment actually made me discover two treasure troves: the "
mercetrust
" Instagram page which contains tons of archival footage of Merce Cunningham himself dancing, and Merce Cunningham's
Youtube
page. Have fun falling down that rabbit hole and watching what Merce himself was able to do. Merce Cunningham's choreography was often compared to animal movements. But listen to Merce himself speaking about being inspired by a lion: