Tucker Gala 2019: RBG, High Notes, and Cilea; Orfeo Recovered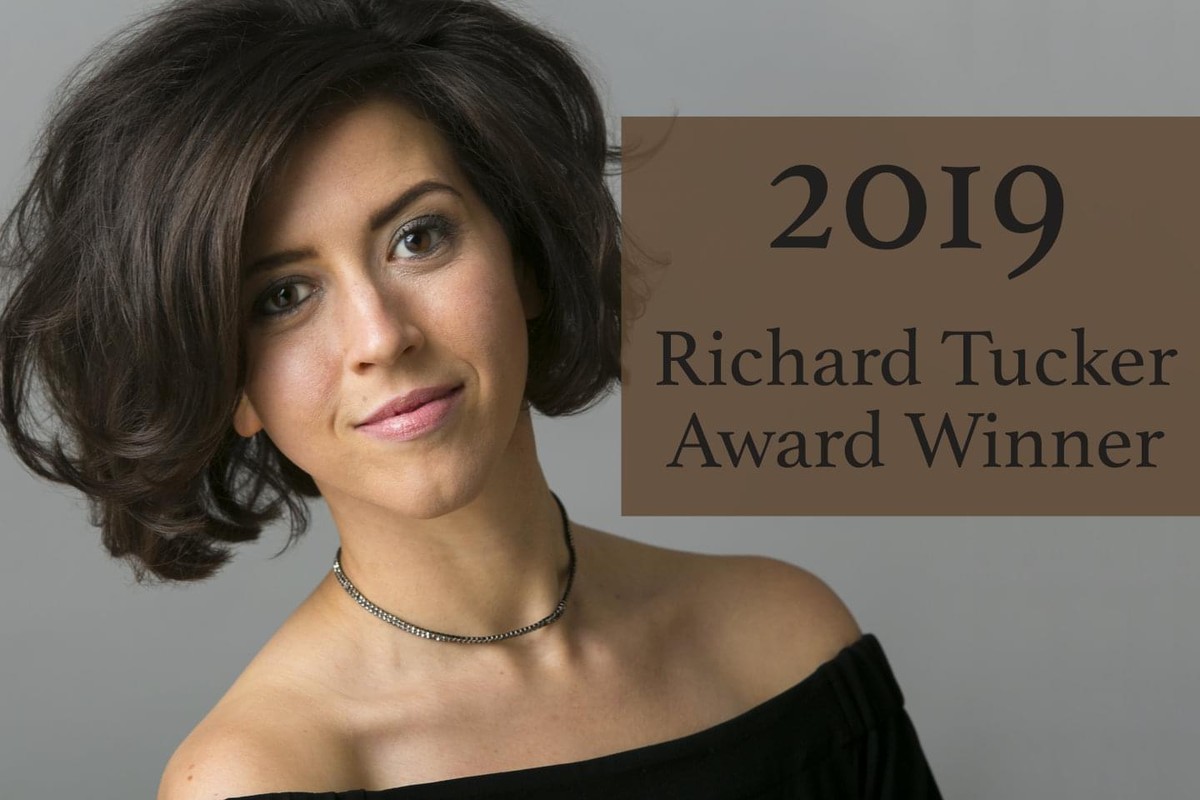 Lisette Oropesa, 2019 Richard Tucker winner
Today's annual Richard Tucker Gala has all the usual suspects in attendance. The great SCOTUS judge and operaphile R(uth)B(ader)G(insburg), this year's winner (Lisette Oropesa) past winners, sparkly gowns,, and of course, Barry Tucker's #1 love: Francesco Cilea. Relationship goals is to have someone love me as much as Barry Tucker loves Cilea.
Because of who happens to be in NY this time of year the lineup was less starry than usual. But there were no cancellations, so there's that.
Lisette Oropesa at the Tucker Gala
Lisette Oropesa, the winner of the 2019 Richard Tucker Award, sang two arias -- "Come dolce all'alma mia" from
Tancredi
and "Qui la voce .... Vien diletto" from
I Puritani
. She also returned for the Sextet from
Lucia di Lammermoor
. Whereas her
Manon
was not quite there dramatically these two bel canto arias allowed Oropesa to do what she does best -- show off her excellent coloratura technique. Unlike many coloratura sopranos her voice is blessedly un-chirpy. Fancy ornamentations, rustling trills, long cadenzas, she did them all. Overall I liked her "Qui la voce ... Vien diletto" better as she was able to negotiate those long Bellini vocal lines with both accuracy and beauty. She even sang the climactic E-flat to make the canary fanciers and high note addicts happy. I would see her
Lucia di Lammermoor
in a heartbeat.
Oropesa is more of a pure vocalist so those expecting the intense interpretations of, say, Maria Callas will be disappointed. But it's been a long time since I've heard someone sing
primo ottocento
music this well.
Angel Blue
Other standouts: Polish baritone Artur Rucinski has a vigorous but smooth voice and sailed through two selections from
Il Trovatore
: "Il balen" and "Mira, d'acerbe lagrime" with Angel Blue. "Il balen" was sung with admirable legato. "Mira, d'acerbe lagrime" was an odd selection for Blue, whose two interpolated high C's did not make up for the bumpy coloratura in the cabaletta.
About Angel Blue. Middle Verdi might not be Blue's thing but "Depuis le jour" certainly was: she has a big auditorium-filling voice, shimmering high notes, and a certain charisma. The audience loved her. This is really her year, with her amazing turn as Bess in
Porgy and Bess
and her livestreamed
Tosca
from Aix.
What about Cilea? No Tucker Gala can go by without a fix of Andrew Lloyd Cilea. It was represented by Ermanela Jaho's wan rendition of "Io son l'umile ancella." Everyone says what a great dramatic actress/singer Jaho is. I'm sure that's true. It's just that I hear someone who barely has any core to her voice and whose tone seems squeezed out. I must be missing something.
Jaho sang the
Madama
Butterfly
duet with Stephen Costello, who perfected the thousand-mile stare while gripping the conducting handrails for dear life. Must be a nervous habit. The duet itself however had a gentle, lyrical flavor which isn't how I've heard this duet sung in recent years. Costello also sang the Flower Song from
Carmen
while gripping those same handrails. Despite the nerves Costello is an appealing tenor with a tasteful musicality.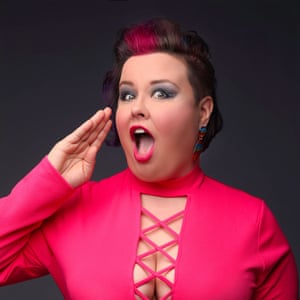 Jamie Barton
Jamie Barton sang Eboli's two big arias from
Don Carlo
. As you might expect "O don fatale" was a better fit for her voice than the Veil Song, where she tried to negotiate the tricky passage-work with patchy success (pun-intended). She's an exciting singer with a grade-A voice, but as in the
Orfeo
I just saw, I admire her more than love her.
Let's see who else was there? Michael Fabiano sang a rather subdued rendition of Lensky's aria "Kuda, kuda." Ailyn Pérez looked and sounded very sexy in "Chi il bel sogno di Doretta." She was less at home in the big duet from
Thaïs
. The exposed D's pushed her voice to its ceiling.
Lucas Meacham was the Athanaël in the
Thaïs
duet. Meacham tried to make "Largo al factotum" interesting by walking down the aisles and mugging a whole bunch with hand gestures galore. However in the fast patter that is the
musically
interesting part of the aria, he jumbled his words and was close to inaudible. Next. Oh and Christian van Horn sang maybe the most un-gala like selection ever: Te Deum from
Tosca
. Why not the Whistle Aria from
Mefisotfele
?
Tucker Gala lineup
James Gaffigan was a very indulgent conductor. He slowed nearly everything down to a crawl so a singer could linger on a high note or make a cute face at the audience. The Metropolitan Opera Orchestra seemed to forget they were playing at Carnegie Hall which has ear-splitting acoustics, and often covered the singers with their sheer volume. The New York Choral Society was good, but again sang with unrelenting volume and covered Christian van Horn in the Te Deum. But again, this is the Tucker Gala. Where Cilea is always in fashion, and Wagner or Strauss are dirty words.
Hong and Barton, photo @ Ken Howard
For reasons unknown to me my review of
Orfeo
ed Euridice
has disappeared. I must have accidentally deleted it. So here's the recovered cache: I've often heard opera fans complain about the inclusion of dance passages in opera. As a dance enthusiast these complaints always irk me -- dance passages are an important part of the fabric of many operas. But tonight's performance of Gluck's ravishing
Orfeo ed Euridice
had me sympathizing with the "cut the dance!" brigade. An overall lovely musical performance was repeatedly dragged into the pits by Mark Morris's prosaic, repetitive, boring choreography. By the final suite of dances I was like "please make it end."
There's plenty of reasons to see the Met's revival of
Orfeo
. Jamie Barton as Orfeo gave an excellent performance in the title role. Her mezzo is a good fit for this surprisingly long part -- Orfeo really is asked to carry the opera. From Orfeo's I Want aria "Chiamo il ben cosi" to the 11 o'clock number "Chè faro senza Euridice" Barton was heartfelt and moving. She decorated the third verse of "Chè faro" with some alternating upwards vocal lines. The ONLY nitpicks: she is fond of using glottal attacks which sound out of place in Gluck's pure melodies. Barton is well worth hearing. One of the most impressive mezzos of this generation.
Hyesung Park as Amor, photo@ Ken Howard
The briefer female parts were good if not great. Hyesang Park's pert, bright-voiced soprano lit up the auditorium in the few minutes she was onstage as Amor. As Euridice veteran soprano Hye-Kyung Hong still looks great for her age, and mostly sounds decent. Her voice now doesn't have much core to it and thus was occasionally inaudible. I could also have done without some of the coy, cutesy mannerisms she employed in her big duet with Orfeo. But the basic tone is still pleasant to listen to and again, such a brief part it barely matters.
Of course the real reason to go to
Orfeo
is Gluck's music.
Orfeo
has received so many accolades it doesn't need another one but trust me -- it draws you into a spell and never lets go. The simple but heart wrenching Greek myth works whether it's the musical
Hadestown
or an opera that premiered in 1762. And
Orfeo
is short. 90 minutes give and take, no intermission, a perfect weeknight opera. You can be home and in bed before 11.
The chorus of Orfeo, photo @ Ken Howard
The chorus stood in an amphi-theater-style semi-circle around the principals. They were so strong they threatened to overwhelm this delicate opera. Mark Wigglesworth in the pit led a performance that put too much emphasis on the famously elegiac melodies of the opera at the expense of the more tension-filled parts, and as a result the whole evening had a slow, easy-listening vibe that I don't think was Gluck's intention. Nevertheless Wigglesworth did bring out the beauty of Gluck's orchestration, like the recurring flute, harp, and pizzicato strings that accompany Orfeo in his journey to Hades and back.
Mark Morris's choreography, photo @ Ken Howard
But, back to Mark Morris, the director and choreographer for this production. Oh boy. Reviewers routinely say Morris is "musical." I don't see it. The choreography for
Orfeo
routinely pulled the evening down. For one it's so repetitive. In the beginning of the evening when the dancers extended their arms and hands in a dramatic "reaching" motion and then swayed backwards as if hit by an invisible force, I didn't know that this would pretty much be the extent of their choreography for the entire opera. Arm reach, sway, stomp, hop. Wash, rinse, repeat.
More dancing, more swaying, photo @ Ken Howard
Even without two of the most famous passages (The Dance of the Blessed Spirits and Dance of the Furies) as the Met uses the 1762 edition the dancing went on forever. It could never rise to the heights of Gluck's music -- whereas the opera's music is celestial, Morris's choreography remained dull and earthbound. The best part of the evening was when there was NO dance -- the bulk of the the third act when Euridice and Orfeo make that treacherous journey out of the underworld and Euridice pleads for a glance from her husband. You could just focus on the voices and it was beautiful.
At the end of the evening after "Che faro senza Euridice" and love wins out, we were "treated" to yet another suite of dances from Mark Morris. By that time the dancing had gotten so boring I just tuned it out. One longs for the choreography of the caliber of, say, George Balanchine, who turned his suite of dances for a production of
Orfeo
into a ballet called
Chaconne
. (Balanchine choreographed for several productions of
Orfeo
throughout his lifetime, including a short-lived on at the Met in 1935.)
Wouldn't this have been heavenly?