Amar Ramasar's Farewell Full of Joy ... And Forgiveness
On Sunday, May 29 (the last day of the NYCB's Spring Season), the auditorium was packed with audience members and NYCB alumni. The occasion was to celebrate Amar Ramasar's retirement. The performance (one of Midsummer's Night Dream) had some creative role splitting -- Amar is injured, so for the second act divertissement Andrew Veyette danced the more demanding allegro opening, while Amar only danced the adagio pas. When Ramasar made his first appearance, the ovation was thunderous. His partner Sterling Hyltin broke character and giggled.
If Amar was dancing through pain, he didn't show it. (Or he might have popped some extra-strong painkillers and decided he could hack it for eight minutes of dancing). The dancing was beautiful, but (as is the case with all farewells), it barely mattered. At the end of the performance Amar got the kind of loving, boisterous send-off that he deserved. So many people from the past came back -- Joaquin de Luz, Zachary Catazaro, Maria Kowroski, Lourdes Lopez. Even the somewhat reclusive Peter Martins was there -- Amar jumped offstage to greet Martins, who then made a hasty exit.
Ramasar had a great final season. The season was full of injuries and covid-- every show had substitutions, and it became dizzying keeping track of the cast changes. One show I attended canceled two of the planned ballets. (By the way, I don't review individual performances here anymore because I write for bachtrack. You can read my reviews there.) Ramasar stayed covid-free and (until the final week) injury-free, so he danced often, and danced well. He was all over the repertory in Agon, Four Temperaments, The Four Seasons, Goldberg Variations, Violin Concerto. Made a debut in Firebird. There was no visible decline in abilities. So for his great final season, and also for his wonderful 21-year career at NYCB, he deserved the cheers.
But the outpouring of love for Amar I think was due to something a bit more sensitive -- Amar was part of the photo-sharing scandal/lawsuit that rocked NYCB. He was fired by NYCB in fall 2018 and then reinstated in 2019.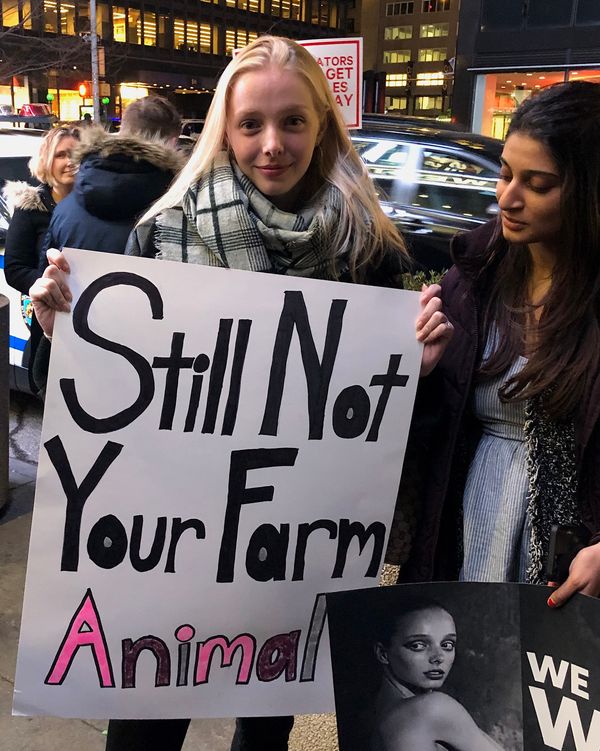 Although he apologized again and again, the scandal followed him around. When he danced Bernardo in a Broadway revival of
West Side Story
, Chase Finlay's photogenic and eloquent ex-girlfriend Alexandra Waterbury
stood outside in protest
. With her model good looks and feisty personality, Waterbury was a perfect #metoo change agent. Just this season, he was loudly booed after a performance of
Four Temperaments
. His dancing of the Phlegmatic variation was stellar, so the booing couldn't have been for his dancing. He looked shaken at the curtain calls.
I despise the words "cancel culture" and "woke" because I think they're often used to denigrate important concerns and injustices in society. But with the case of Amar Ramasar, at a certain point I thought, "he's suffered enough." It should be noted he was not responsible for some of the more vile comments that were exposed in the lawsuit, and that unlike Chase Finlay, Amar took responsibility and apologized. I empathize with Waterbury's rage and humiliation, but Ramasar lost almost a year's worth of salary. He did his time.
One of the reasons Ramasar has my respect is he's never tried to skirt this issue, never made a "oh it was taken out of context" excuse. Here's his exit interview:
Was there a pivotal moment in your career that helped shape who you are today?

With complete honesty and humility, the most pivotal moment in my career was when I thought my career was over. In 2018, I made a life-altering mistake in my personal life that affected the entire Company and beyond. For this, I will continue to offer my deepest apologies. The silver linings of this dark cloud helped my growth as an artist and human. Time to reflect, putting in the work to better myself, getting to work abroad in Rome and India, and diving into outside projects all contributed. However, the most impactful aspect was experiencing the true meaning of forgiveness, support, and empathy from colleagues, supporters, friends, family, and my partner Alexa.
It's fitting that he retired in Midsummer's Night Dream. Balanchine's adaptation of Shakespeare's comedy is boisterous and busy, but has a surprisingly big heart. There's forgiveness, reconciliation AND celebration. That basically sums up Amar's career.
Some people deserve to be canceled permanently. Kevin Spacey. Prince Andrew. Woody Allen. Roman Polanski (!!!). Other peoples' deeds are shades of gray, and Amar is a model of how to come back from these accusations: Don't make excuses. Apologize. Work hard. And dance well.
Here is the curtain call video I took: