Summer Diaries: Funny Girl, How I Learned To Drive, Rigoletto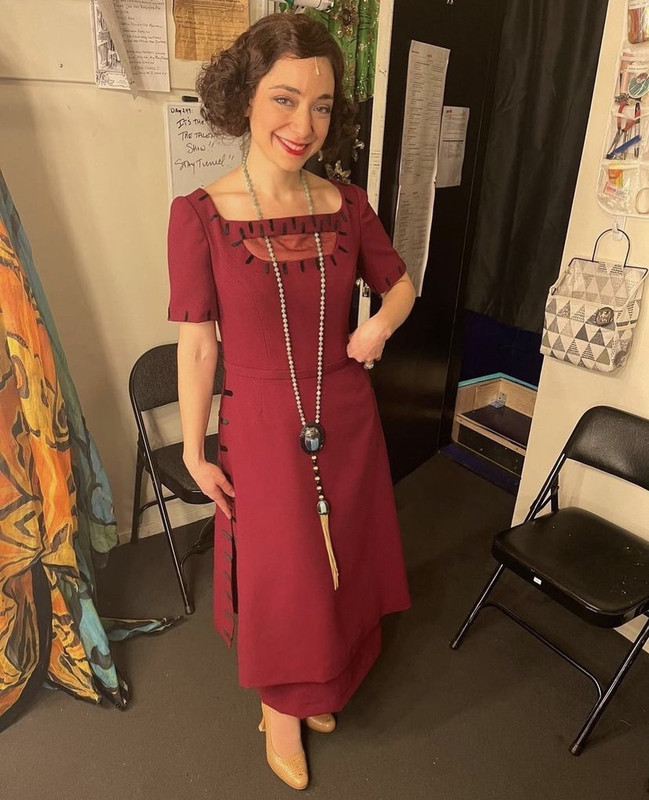 Benko as Fanny
It's been a busy week. I ended up seeing three shows in a short amount of time:
Funny Girl
,
How I Learned to Drive
, and
Rigoletto
. Two of the shows were wonderful. Of course, it's the not-so-wonderful show I'll focus on the most.
I deliberately avoided Beanie Feldstein in Funny Girl, but when Beanie came down with covid, I decided to buy a ticket. I'd heard nothing but glowing reviews about Beanie's understudy Julie Benko.
The good news: Benko deserves all the accolades. Her voice is AMAZING. No, she doesn't sound anything like Barbra Streisand, but she has a classic Broadway belt. She also has a surprisingly sweet sound when she's not belting. She is a decent dancer and numbers like "His Love Makes Me Beautiful" and "Rat Tat-Tat-Tat" were fun and funny.
Her portrayal is on point too -- she mixes naivete and moxie, all in a tiny, pretty package. She has good chemistry with Ramin Karimloo (Nicky).
There are other attributes to Funny Girl. The score by Jule Styne is wonderful -- there's a reason "People" and "Don't Rain on My Parade" have become pop standards. Jared Grimes gives a great performance as Eddie -- he sings, he dances up a storm, the audience loved him. Jane Lynch, however, was the WASPiest Jewish-mom-from-Brooklyn ever. She has no resemblance to her stage "daughter."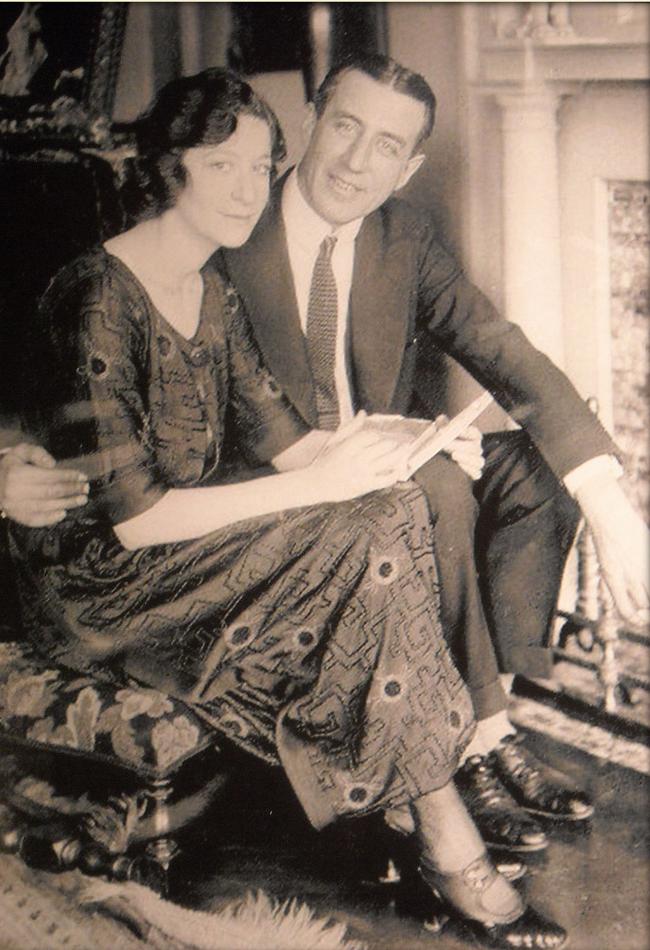 Real-life Brice and Arnstein
But, (and this is a huge but)
Funny Girl's
book by Isobel Lennart (with some additional reworking by Harvey Fierstein) has to be one of the worst I've ever encountered, even among the bio-musical genre. I think people know that it's a very whitewashed version of Fanny Brice and Nick Arnstein's life -- when they met, Brice had already been married once and Arnstein was still married. There was another stint in jail for Arnstein that was also deleted.
Funny Girl tells Brice's story exactly the way I suspect she would have wanted it told, and that's a problem. For one, the desire to erase Brice's personal life before Arnstein meant that the musical is extremely episodic -- one minute, Nicky meets Fanny and is taken with her. The next minute Fanny's in the Ziegfeld Follies, and then she's opening shows in Baltimore. Nick shows up again, and the book says it's years later. What happened in between? (In real life, Fanny was 27 and very pregnant when she finally married Nick.)
The second issue with this whitewashing is that everyone is now a flat character. Musical greatness relies on creating round characters, either through the book or the score. Think about it: Hamilton and Burr. Eliza and Higgins. Price and Cunningham. Mama Rose and Louise. These are all round characters. They're written in shades of gray. Fanny in Funny Girl is saintly -- there's nothing she can't do professionally, and she's slavishly loyal to Nick.
Grimes and Lynch
In fact, the book repeatedly ignores the more interesting story. The opening song says that a girl has no chance in showbiz "If The Girl Isn't Pretty." But how did Brice manage to become a showgirl, a comedian, an overall showbiz sensation? Where did Brice get the inspiration for numbers like "His Love Makes Me Beautiful" in which she stuffs a pillow to imitate pregnancy for laughs? The show jumps from Brice in a burlesque review to her headlining Ziegfeld Follies in about 10 minutes, stage time.
The musical instead spends an inordinate amount of time on the Fanny and Nick love story. This love story isn't very compelling, and the second act falls apart. Nick's dark side (gambling, shady investments, stints in jail) is smoothed over to the point where he's just a "gorgeous" guy in a suit. The show also has some cringeworthy dialogue about how by supporting Nick financially, Fanny was "hurting" his male pride. Ramin Karimloo has a nice voice and looks great in a tux, but we don't care about Fanny and Nick and are frankly relieved when this relationship is over. At least Fanny will get to keep her own paycheck.
So that's the big structural issue with the book -- the shapeless, glossed over way it presents the lives of Fanny Brice and Nicky Arnstein. But there's also smaller problems. For one, the humor is very "Uncle Howard's Comedian Friend at the Bar Mitzvah" -- it's that sort of basic humor that offends nobody but also gets no real laughs. "I'm a bagel on a plate full of onion rolls!" is supposed to be a big laugh line.
The production was disappointing. Michael Mayer's direction seems to treat the already dated, lame jokes as sure-fire punch lines. The set by David Zinn is non-descript -- the various scenes of the book aren't really delineated. The only numbers that worked were the big song-and-dance production numbers. No surprise there -- they're probably heavily borrowed from Jerome Robbins' originals.
Watch the real Fanny Brice at work and you'll see what's missing in Funny Girl. Fanny is adorable, she's funny, she's quirky. She holds her own with Judy Garland.
Paula Vogel's
How I Learned to Drive
, on the other hand, is Exhibit A in how to create round characters. The memory play of a teen girl named Lil-Bit who is groomed and then molested by her loving, supportive Uncle Peck is so icky that you don' think you can care about these characters. But you do.
The show's success can be attributed to the incredible acting of Mary-Louise Parker and David Morse. Parker recreates the feeling that she's actually a teenage girl purely by body language and a high-pitched, uptalking voice. Morse is even more remarkable -- he comes across as sweet, soft-spoken, such a "good man" as his wife would say. Even as the memory play goes back more and more in time and you realize just how depraved Uncle Peck is, there's a part of you that trusts David Morse and think "this man couldn't hurt a fly." But Morse also doesn't shy away from making Peck a total monster. One monologue that sends chills down your spine is when he talks his nephew through a fishing trip. One starts to realize that he's using fishing to groom the boy. Another is when his wife (Johanna Day) has a long monologue defending her husband and blaming Lil Bit for the molestation.
In fact, the casualness with which Vogel illustrates the grooming and sexual abuse between Peck and Lil-Bit makes the whole play so powerful. It's important to remember that even in relationships as sexually exploitative as the one between Peck and Lil-Bit, there's many moments of relative normalcy and even affection. The uncle and niece can tease each other about how quickly Peck unhooks Lil Bit's bra as if it was the most natural thing to do. This show's run ends this week. I hope Morse and Parker pick up Tony's.
My last performance at the Met was last night, where I saw the second cast of Rigoletto. Bart Sher's direction is as
nonsensical as it ever was
, but the revival has one major improvement over the original cast: Erin Morley as Gilda. Morley's voice is radiant and silvery. It extends all the way up to E-flat without any hint of shrillness. Morley was also much better able to handle the vocal acrobatics of "Caro nome" -- her limpid trills are a thing of beauty. Rosa Feola sounded rather workmanlike compared to Morley.
Dramatically, Morley played Gilda as much younger and more immature than Rosa Feola's portrayal. She even imitated the awkward run of a teenaged girl. At the end of the evening, she got a loud standing ovation. She deserved it. I already have tickets to see her Pamina next year.